Accueil du site > Cinémathèque > Gavin Lambert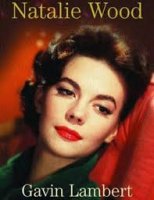 Gavin Lambert
mercredi 11 juin 2014, par Moumen Smihi
George Clark triggering memories at Tate Modern.
My friend George Clark curator at Tate Film told me the death of Gavin Lambert. In LA, 2005. I haven't seen Gavin since 1987.
The last two times I saw him : in the editing room of "Caftan d'Amour" in Paris, then at the screening of the film for him and for Paul Bowles at the Roxy Theatre in Tangier.
"Caftan d'Amour" is a film between literature and cinema, born in the relationship with a writer, Paul Bowles, and a critic, a filmmaker (his only one film is set in Morocco, "An Other Sky") and scriptwriter Gavin Lambert.
Gavin Lambert : "Sight and Sound" in London, then "The Free Cinema", the idea of social realism, Lindsay Andersen, then Nicolas Ray and France ("Bitter Victory"), then Hollywood : Nathalie Wood, Cukor, Mulligan… and precursor of gay thinking and living.
Tony Richardson and his film : "The Loneliness of a Long Distance Runner" which I saw in Paris in the mid-sixties was more than influential in my career : I am always thinking of it ; it's the metaphor of my way of life : a life of the terrible and non-stop raising money for directing films. The British cinema : my admiration for Loach's films today.
Tangier : P. Bowles : the seventies eighties. It was so fascinating writing the script of "Caftan d'Amour" with G L adapted from "The Big Mirror", by Bowles and M'rabet : he was amused that I evoked Hollywood : all the power to the scriptwriter.
Strain while shooting in Tangier : I was buried in the loneliness of the underdeveloped-world director ; sad dinner at his place with P B and the film's team. Tension while editing : at Colombe-La Garenne, in the editing room "SIS" with the editor M. G. He was somewhat upset with my claim of the (non Hollywood) final cut.
"Caftan d'Amour" (Forum Berlin Film Festival selection, 1989) is really between literature (after the Roxy screening PB quoting Borges whom he translated) and cinema (quotes of Lang, Bunuel, Hitchcock we were happy to evoke with GL).
Portfolio