Accueil du site > Littérature > Virginia Duigan : Something like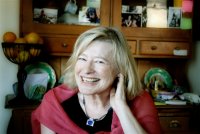 Virginia Duigan : Something like
lundi 31 mars 2014, par Moumen Smihi
modern
(australian)
Henry James
"The Precipice", a novel, 2011, Vintage, Random.
Ça démarre sur " l'espace transitionnel " (D. Winnicot), on pense à Nathalie Sarraute, et en fait ça a à voir avec " The Figure in the Carpet",
arrosé en fin de lecture d'une touche Patricia Hightsmith, ou sinon du plus perfide des films d'Hitchcock.
De la très belle littérature, parce que le tout porté par le flux (au sens ancien) de la langue, une langue savoureuse, de l'anglais qui aime la langue française.